Theo Verelst Local Diary Page 69

I've ditched the usual header for the moment, I think it doesn't help much anyhow.
This page is copyrighted by me, and may be read and transferred by any means

only as a whole

and

including the references to me

. I guess that's normal, the writer can chose that of course, maybe Ill make some creative commons stuff one day, of course I have made Free and Open Source software and even hardware designs available!


This page is under construction, so check back later, too.
11 Mar, 2009
T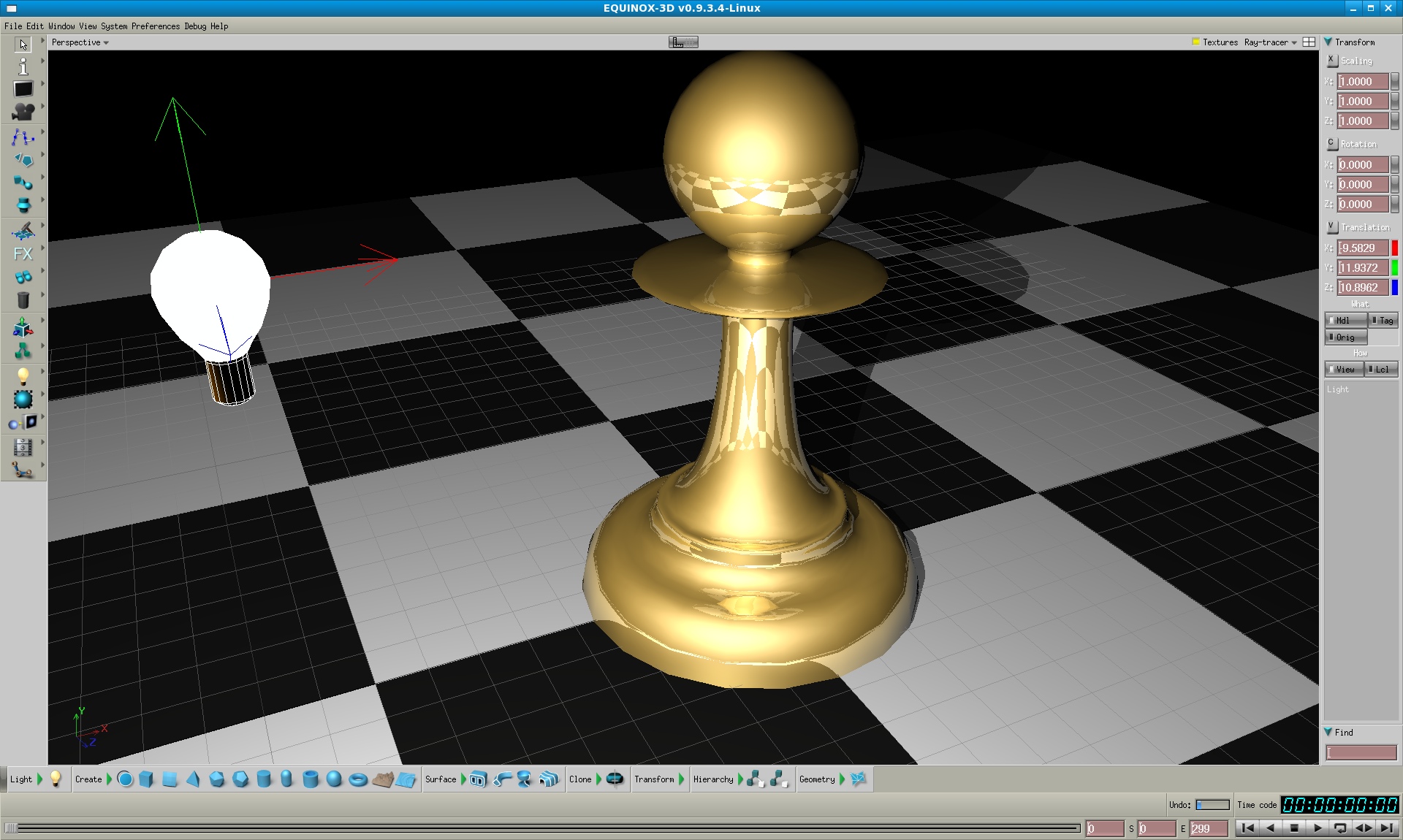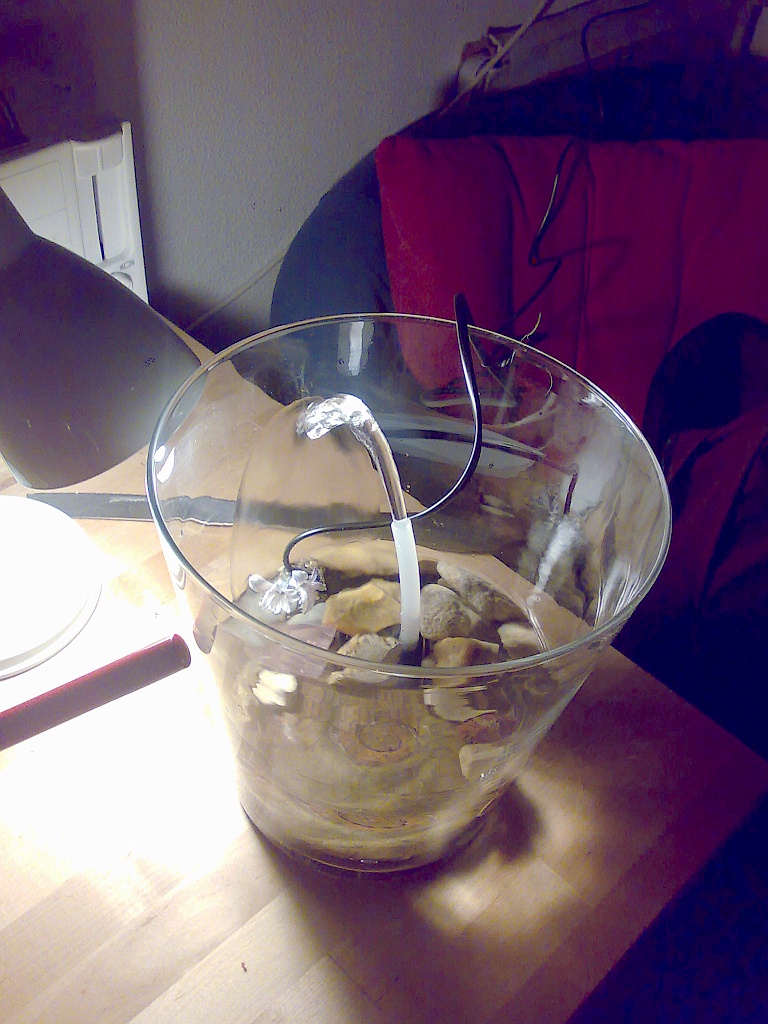 What HD materials have I tested my system with
Maybe one day one or two of these films and documentaries and animations can be a little bit played with the Sony blueray of yours, maybe on a good TV...

Uehm, no man, sorry, all the following materials have been played with great succes on both the 720 DLP beamer with 106 inch screen

and

the 28 inch 500cd 3 MS TFT 1080p monitor, so at least twice

Rented Blurays, played on the latest upgrade supplied Sony S550 player, with 7.1 analog outputs, however with a Lexicon Omega DA converter connected to the tos output at 96kHz/24 bit connected for the main stereo channels, with the surround sound essentially being made quadro from 5.1 (I´ve not 7.1 tried yet but I could play that too with two extra speakers connected, I´ve done that with a computer at times) where I filter my own sub (because it´s a bit bigger than most bluray sub channels are meant for, and the seperation filters for the in total 5 stereo surround amps are of my own analog making). Speakers are: front in more or less equally sided triangle, and rear/side: a little angle to the rear, but mostly side, as specified by the player (can be used in the back like in quadro, too, which I would a preference for). The front is tri-amped, the rear bi-amped, and the Watts are, well, a touch too much when I need it hihi ... Lets say over half a kilowatt true RMS sine, continuous, with the sub alone having a 500 Watts maximum allowed (which the driving amp is maybe (..) not totally up to, but easily a few hundred sine watts).


In random order I have succesfully and mostly satisfactory and often at some amount of cinema level played the following HD materials, meaning at least 1080 material of actual HD quality, not upscaled progressive standard dvds, no TV or digital TV or satellite but usually more than 20 megabits per second mpeg2/mpeg4/h264/vc-1 etc actual 1080i or 1080p discs, with the HD-DVD logo and red box color

or

the Blu-ray Disc logo and blue box color AND NOTHING LESS. Well, just to make sure. That´s not all the HD things I´ve played, I record my own HD with the Sony HC-3 already for years, and I download internet sources, which are often 720p or even better (film leaders like james bond or so, and at vimeo there are a lot of HD movies of at least actual 720 resolution, but the following are all real HD discs, in mostly random order:


Blu-ray:
=====

1 The Enforcer

2 Bullitt

3 The Grift

4 The Usual Suspects

5 Joshua - Devils Child (not in blu ray)

6 The Merchant of Venice

7 The Aviator

8 Ghost Rider

9 Street Kings (not in blu ray)

10 The Getaway

11 Walk the Line

12 Natural Born Killers

13 Andrea Bocelli - Vivere - Live in Toscany includes Laura Pausini appearance

14 A Clockwork Orange - Kubrick

15 Dirty Harry

16 The Dead Pool

17 The Incredible Hulk (Hulk 2)

18 Enter the Dragon - Bruce Lee

19 Legends - Eric Clapton, Steve Gadd, Marcus Miller, Joe Sample, David Sanborn

20 The Black Crowes, The Fillmore, San Francisco

21 Rambo, The Fight Continues

22 When we left Earth, The Nasa missions

23 Jumper

24 The Legend of Zorro

25 Zoo

26 xXx - Vin Diesel

27 50 First Dates

28 Black Hawk Down

29 Gothika

30 Sudokia (a demo game only)

31 Ice Age

32 2001: a spac odyssey - Kubrick

33 Cars Pixar

34 Ratatouille Pixar

35 Wall E Pixar



36 Pixar Short Films Collection



37 The life of Brian - Monty Python

38 Clone Wars - Lucas Film



HD-DVD

39 Arizona Dream - Depp, Lewis, Dunaway

40 An American Werewolf In London - Landis

41 Flyboys

42 The Graduate - Bancroft, Hoffman, Ross

43 Backdraft

44 Army in the shadows

45 The Getaway - Steve McQueen

46 Underworld - Beckinsale

47 Lord of War - Nicolas Cage

48 Running Scared

49 Matrix

50 The Island - Michael Bay

51 The Bourne Supremacy

52 Sawin

53 16 Blocks - Donner

54 Reservoir Dogs - Quentin Tarantino

55 Amazing Planet, het onstaan der aarde - National Geographic

56 Planet Earth, Pole to Pole, BBC (demo)

57 Poseidon

58 Santana Hymns for Peace, Live at Montreux - Carlos, Chick Corea, Herbie Hancock, Wayne Shorter, McLaughlin, Winwood, Rodgers

59 Toto, 25th anniversary, Live in Amsterdam (2003)

60 Pat Metheny Group - The Way Up (Live, 2006)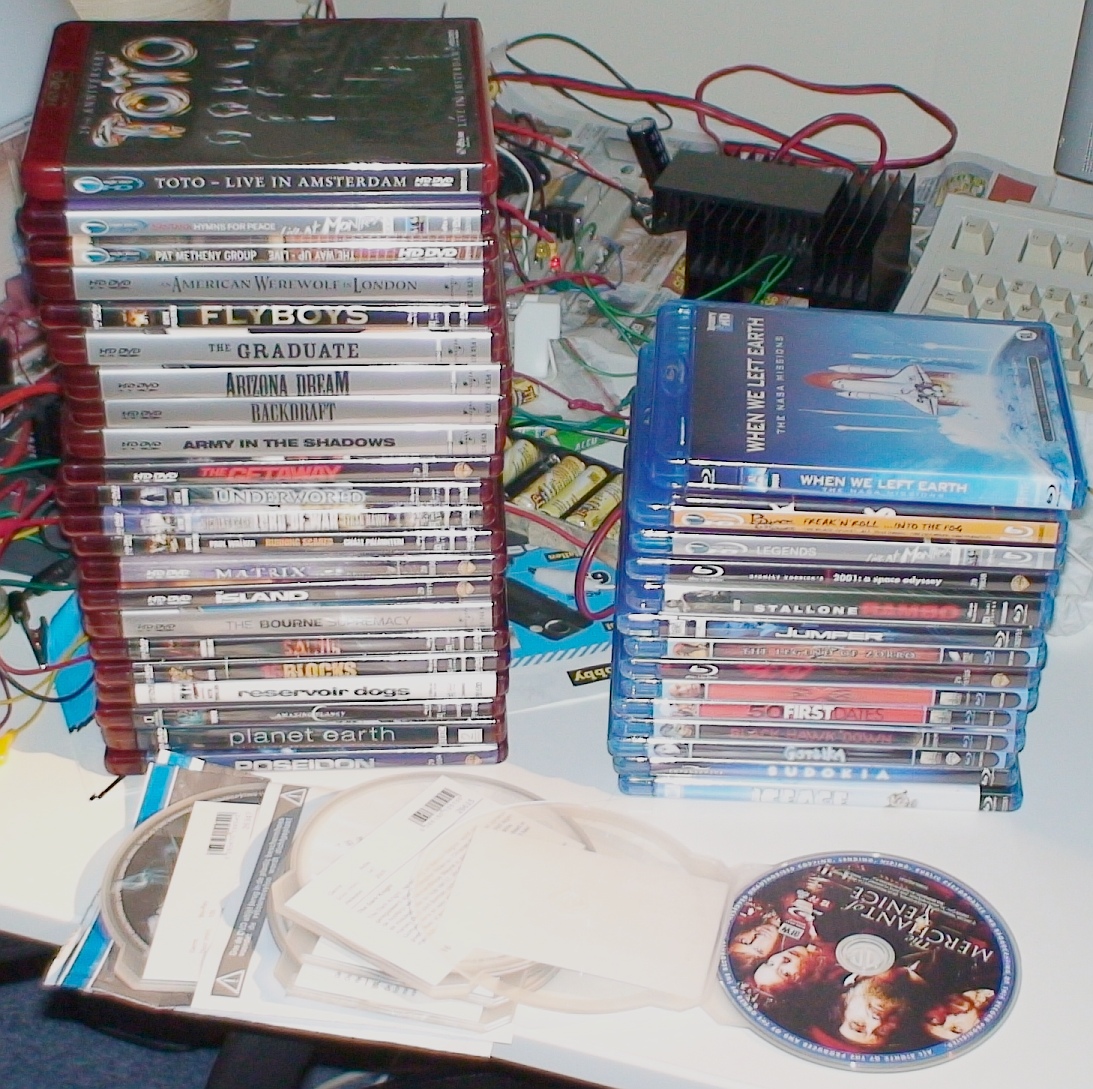 HD-DVD in red boxes, Blu-rays in blu, and rentals (cheap mail ones, for the same price as DVDs on can choose blurays, I think I had about 15 of those already)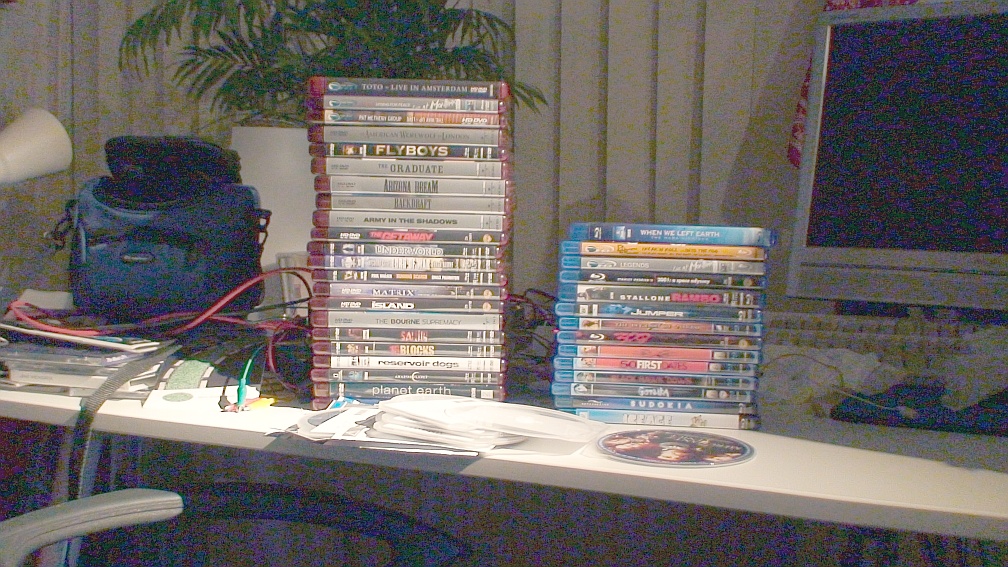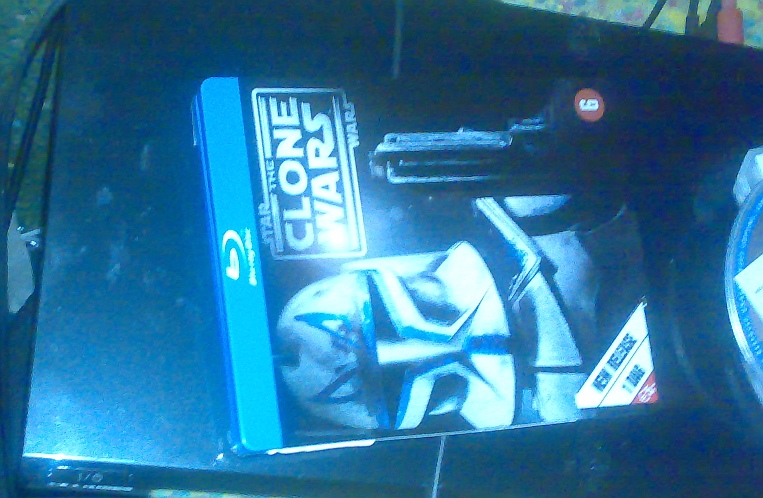 This is from another rental store where they have to be returned in a few days and a little more expensive, but I´ve had some (for me) hot titles from there.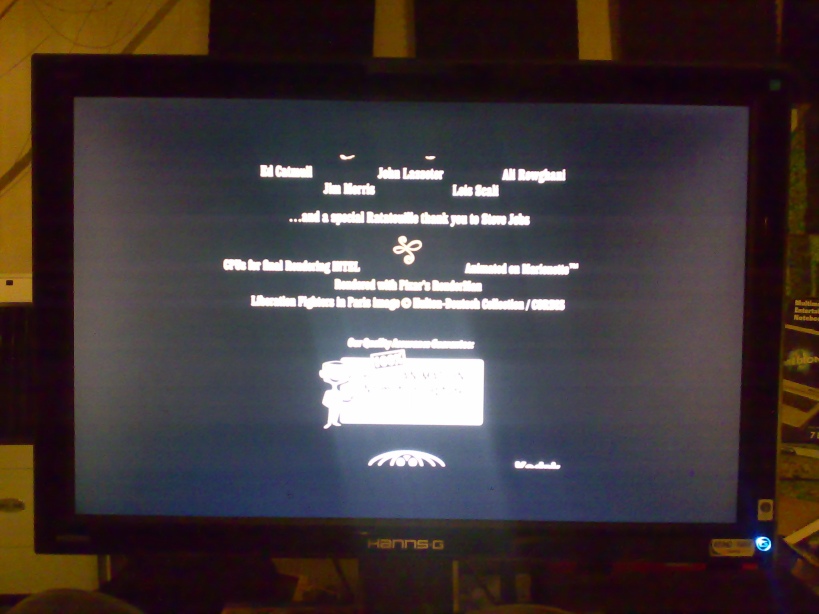 Unfortunately the label isn´t readable on this snapshot, but it sais something like guarantee that all graphics in the Ratatouille film are free from motion scan. I saw in the behind scene extra materials (which I saw all for the Pixar movies) that there are hand drawn textures, which of course can be needed, though I guess generated ones like procedural ones are more neutral and exciting. I´m pretty sure there are no drawings in the film in general, only 3D graphics and (camera) effects. There was quite some ado about traditional drawing in the title roll, I guess I find it exciting it´s all 3D. Very advanced.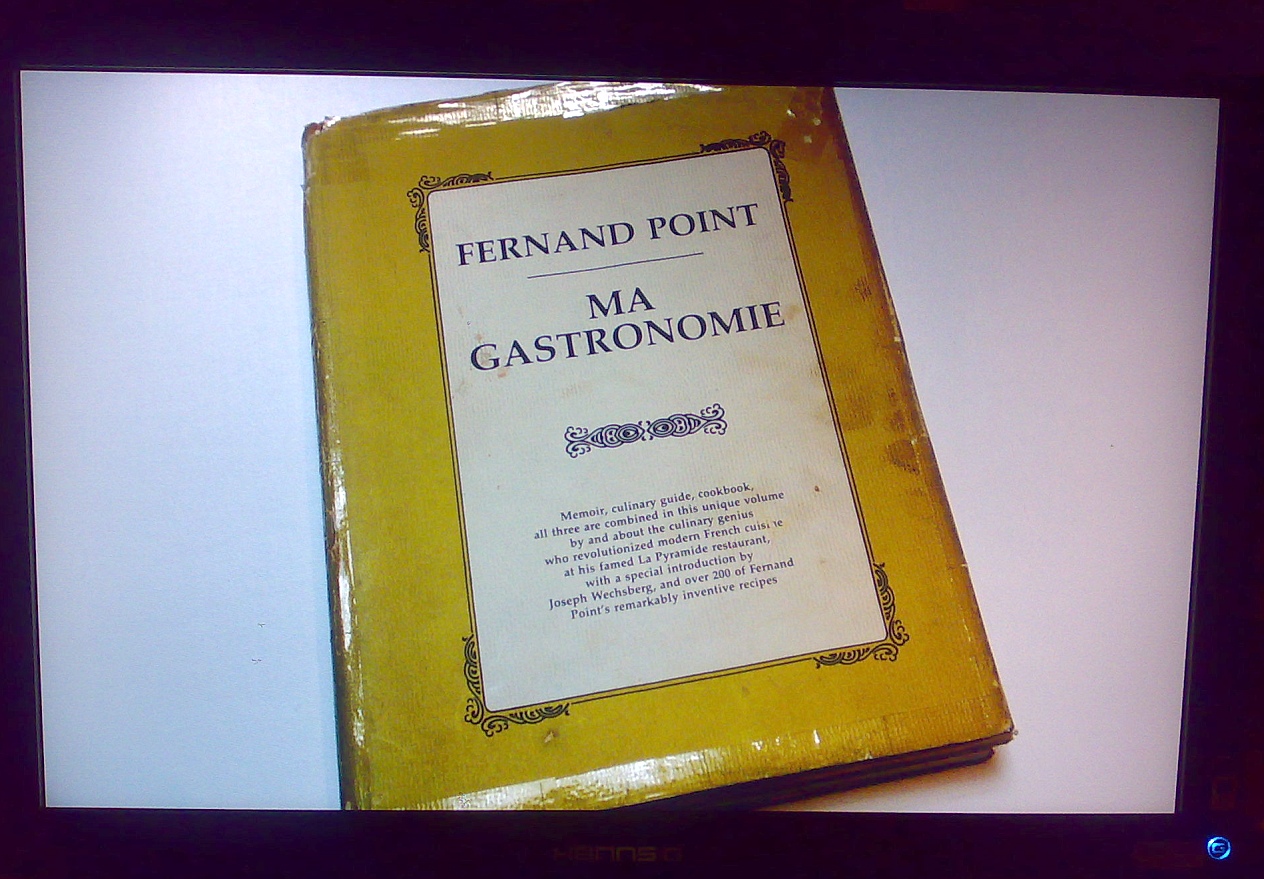 Contains recepies about little ducks being prepared. Brr. Great graphics though.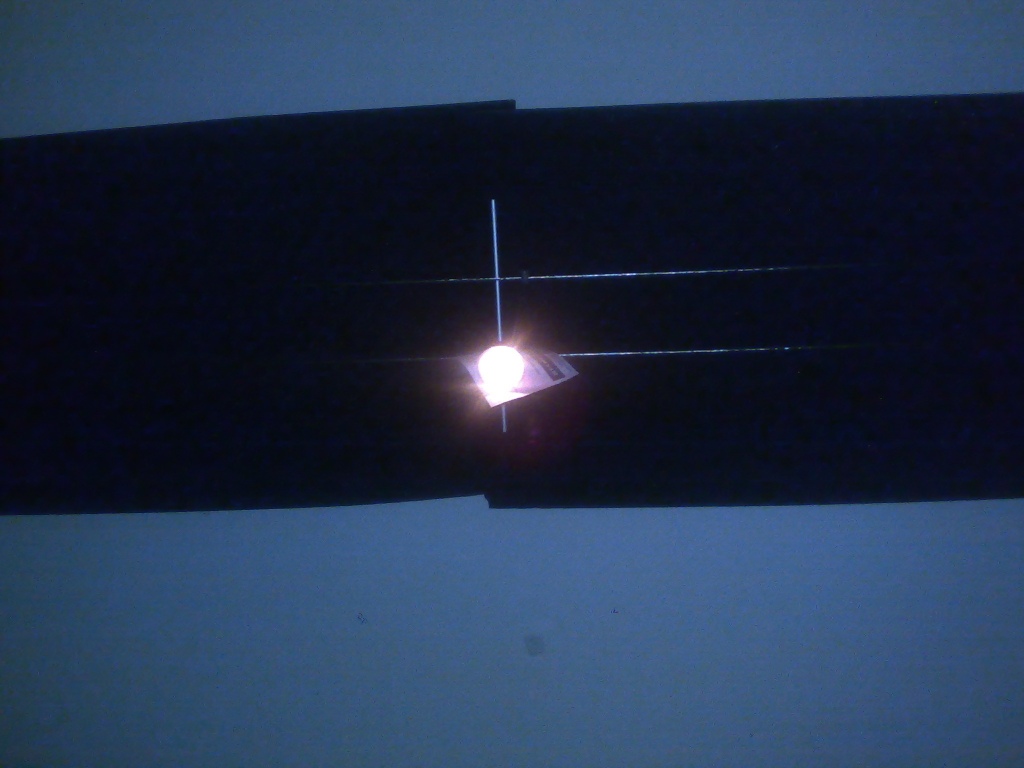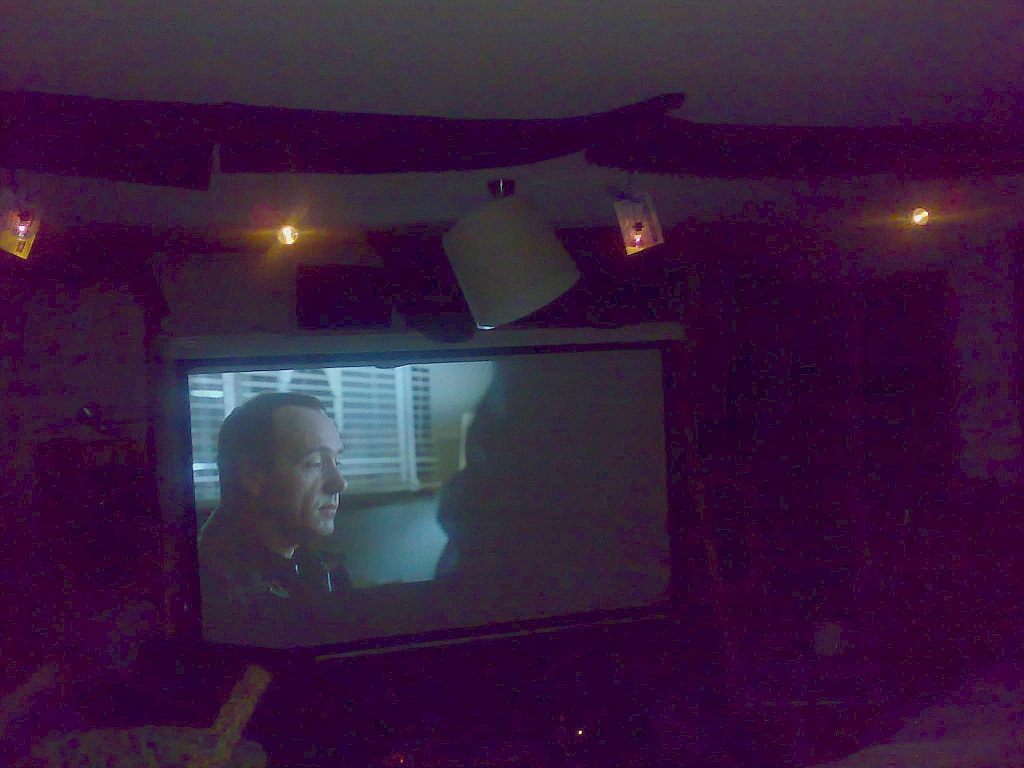 The 2 meter 30 cm wide (white area) screen with The Usual Suspects playing and slight dimmed lights on, shielded from the screen.


High Definition on Youtube
I was able to look at that a few pieces of random nature. Cool.

I read in England, there are deals between youtube and copyright holders for payments, I suppose from ad income, but I doubt wether that is transparent when I would put a song of some band on. Also, people f* euh, mess up a lot of music videos by putting stupid new age names on them and pretending that ripping is supercool. And even worse when they think that their drumcomputer messing and cludging about with some production-suggesting audio plugins is actually contributing to the world of art. Morons, that's than what I think, but probably that is too nice.

Personally I like the record-recordings, because they sound good.

Irrespective of copyright claims, which I think should be made, and I witnessed are made on a number of the links I made to songs, a few more interesting songs, little blasts from the pasts, as it were: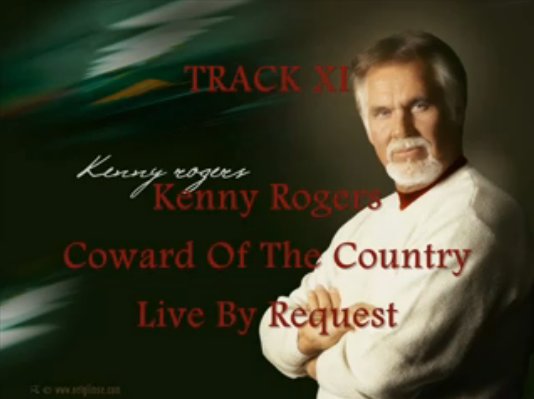 Who ? Great song.





Not really rap, thank God, I guess I may have heard it in the disco. Blessings all over?!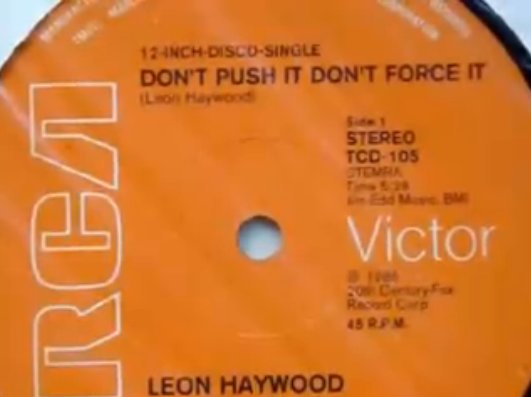 The uncomparable, the divie. Thank you Leon! I'm ready now!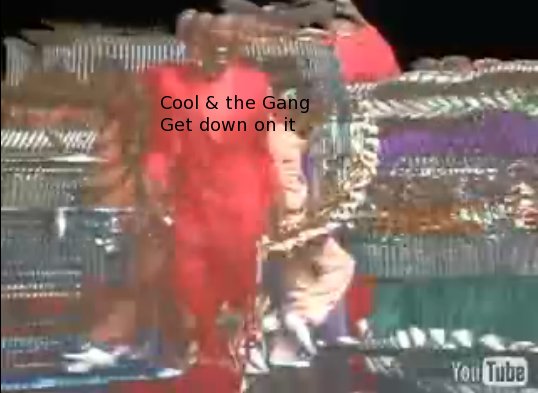 These guys can play live, too. Very hard to make, live dacne music. I mean like really dance music, not bullsh*t which has that name, let's say like dance orchestras, rock dance, disco in the average meaning of the word, etc.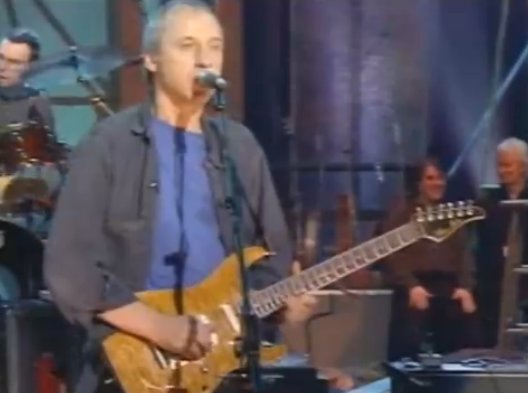 Dancable in late 70s style. Very good music, the school band who I managed the (small) PA system for played it and I learned to work with live musicians that way from 12 to 18 or so. Some time after that (and in the meanwhile I played organ and piano for acompinament with singing) I started to play in bands myself, after als having multitrack and Midi recording experience. I'm sure I always liked live music, and that there is often mot so much great music around. Probably in the US that's better.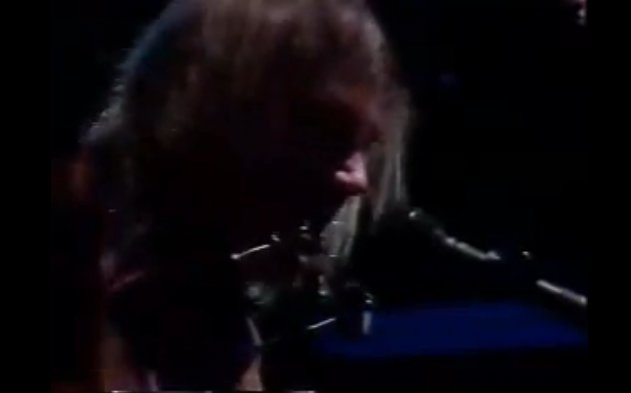 Tonight's the night. Neil Young.

I saw on a appealing BBC donucmentary about the late sixties or early 70s music he would play his new record an evening to the audience, promising at the end he'd play songs they'd now, and then he'd start over again.... :)



Affordable bistable relais

A relais is a switch with control coil to drive it elecctrically, bistable means it can be set on or of and keeps its setting without needing continuous drive current.

A little experiment to test the functioningof the relais in practice to switch on and off a 300 Watt halogen light in a isolated, metal held fitting which I intend to use in the slow start circuit of my main amplifier, where the relais can put that lamp on and off under control of a few batteries driving the relais :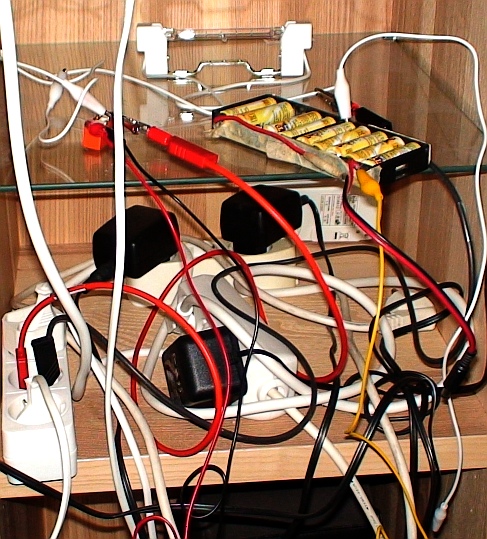 Off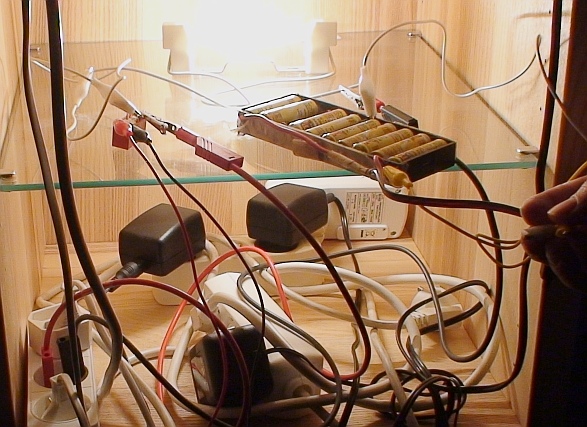 On

The advantage of using a bistable realis is that it doesn't require a hold current, and remembers it's state by itself.


10 Meter HDMI cable
I had 2x5 M DVI extension which works on a couple of sources and endpoints, but now I found a 10 meter hdmi (1.3, with various types of audio and dhcp) for about 15 euros, which is cheap.

So it is now fun to use the slightly noisy HD-DVD and Blu-ray players at some distance, and the beamer from all kinds of places, but of course most fun is to be able to connect the HD camera up to the screen (or beamer) over a 10 meter wire, which indeed works, with full HD signal, too. Amazing even on the camera battery it can drive those long lines, and not be empty straight away.

In fact the Sony bluray player has sometimes a bit of dificulty driving the long line, but that can be helped by starting the player up again and leaving it in menu mode a little while, strangely enough when I change the monitor from video to PC mode (which is a different response for motion corrections I think) the connection seems to be reset and then I need first to power cycle the player (not the screen). The beamer is fine with the cable, although I´ve once seen a noisy screen after a resolution change in a bluray, so the margins are smaller I guess.

Fun to do: take a nice enough scene: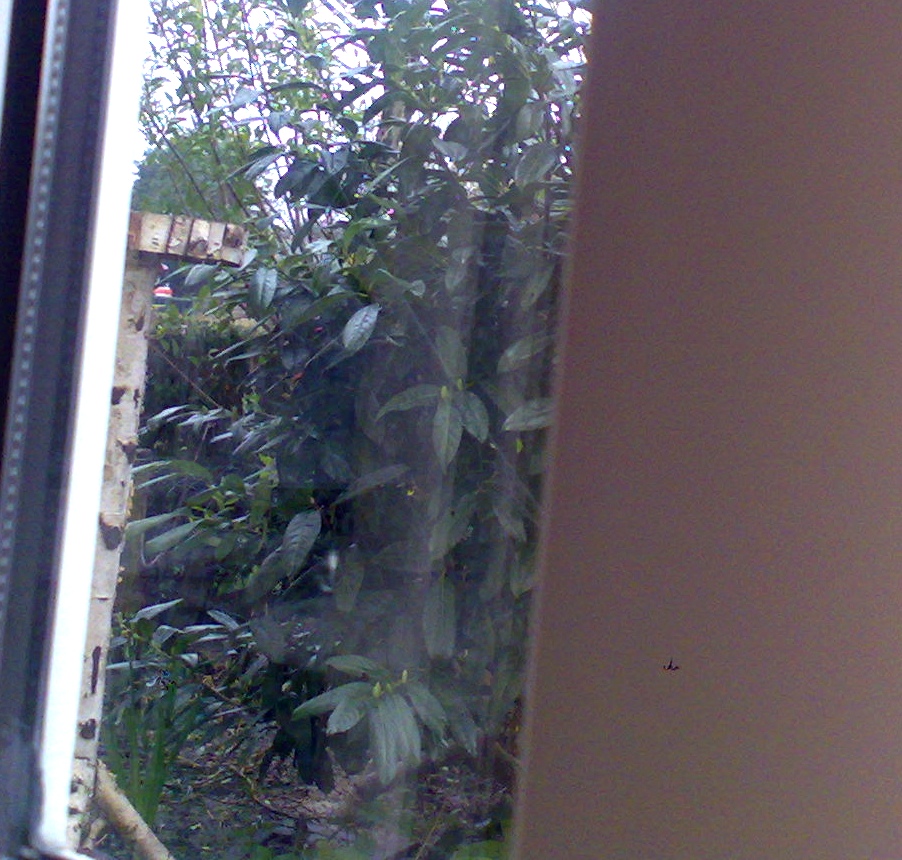 Point the 1080 HD camera at it: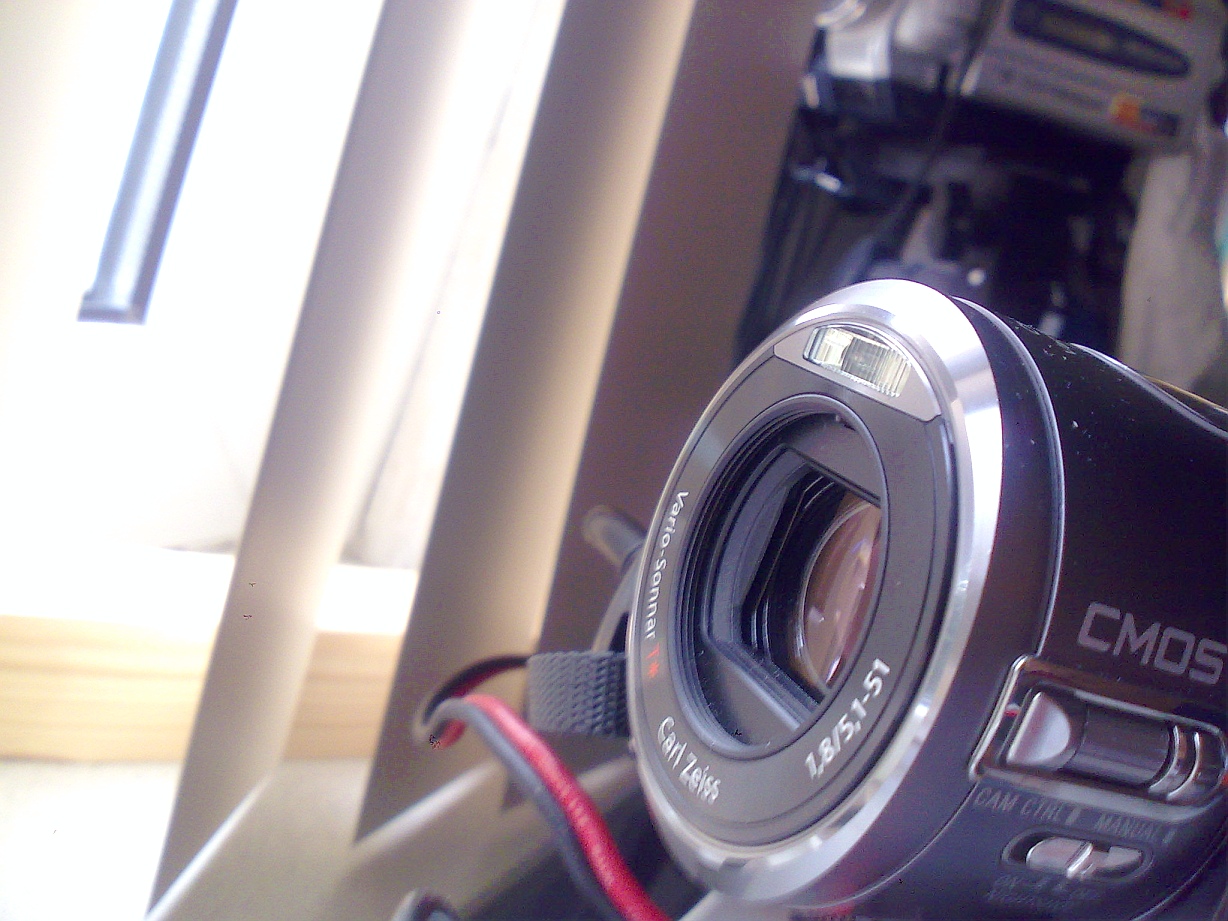 connect the long HDMI cable: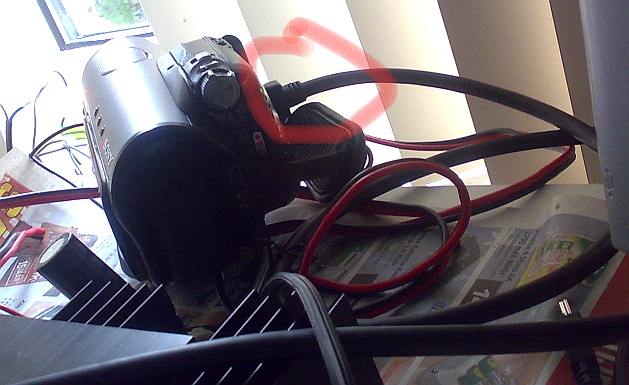 lay it somewhere to a nice monitor:



and connect it (with a 90 degree angle hdmi plug):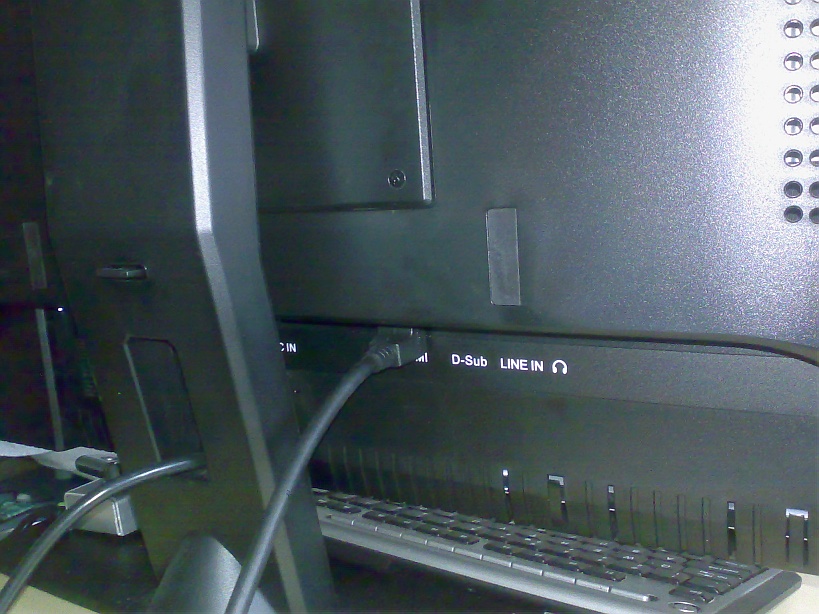 and watch the camera image from a comfortable viewing position in full splendor:


(This actually shows up on the monitor, it is a photo taken by the same camera in about the same resolution)

Also fun: monitor a RC car with HD cam with 10 meter cable live: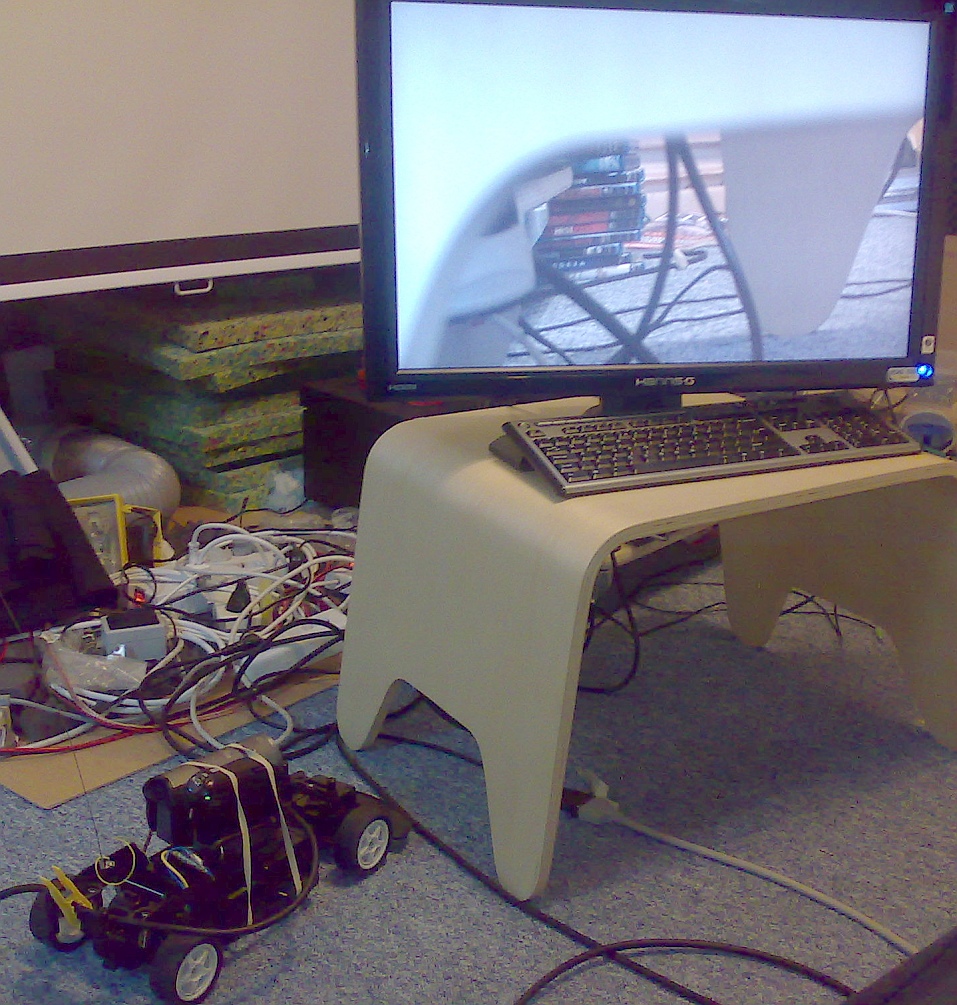 Bluray for Home-Cinema or HD-TV
Is there a difference...

Oh yeah! HD TV isn´t fully defined I think, and I prefer to make it more cinema than TV like, not unlike what good color TV does. All those people with their rather insipid ideas about which pixel and color messing should be elected as main mess makes not much sense to me.

Of course TV isn´t viewed in the dark, there´ll be gamma assumption differences and contrast issues.

I tried this Black Crowes Bluray (officially bought, not rented, in blue jewel case) with the 28 inch HD monitor I use, on fairly neutral RGB color setting versus ´Cool´ color setting, and using various gamma correction curves, and using 1080i (the native format of the recording) versus 1080p (which I usually set player and monitor to):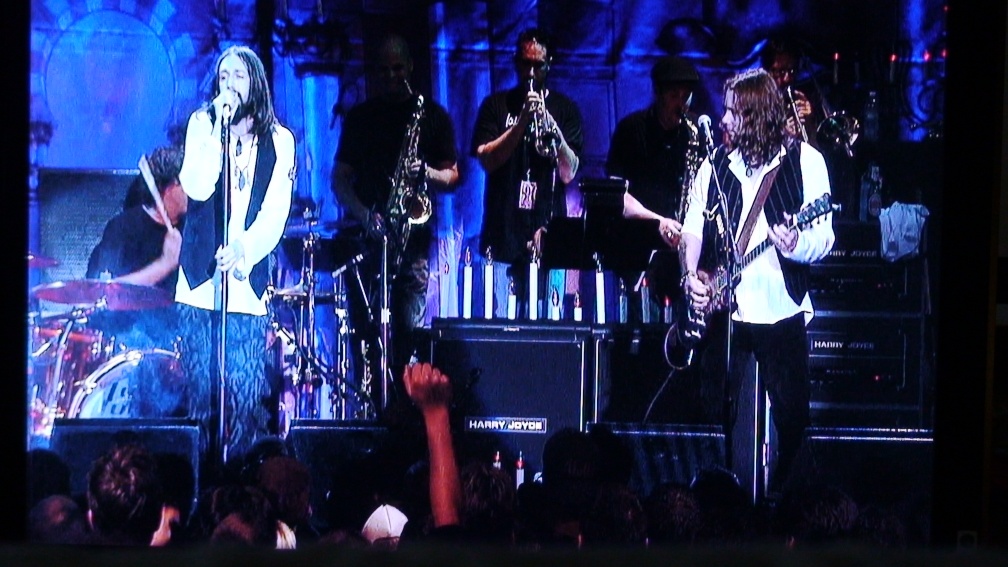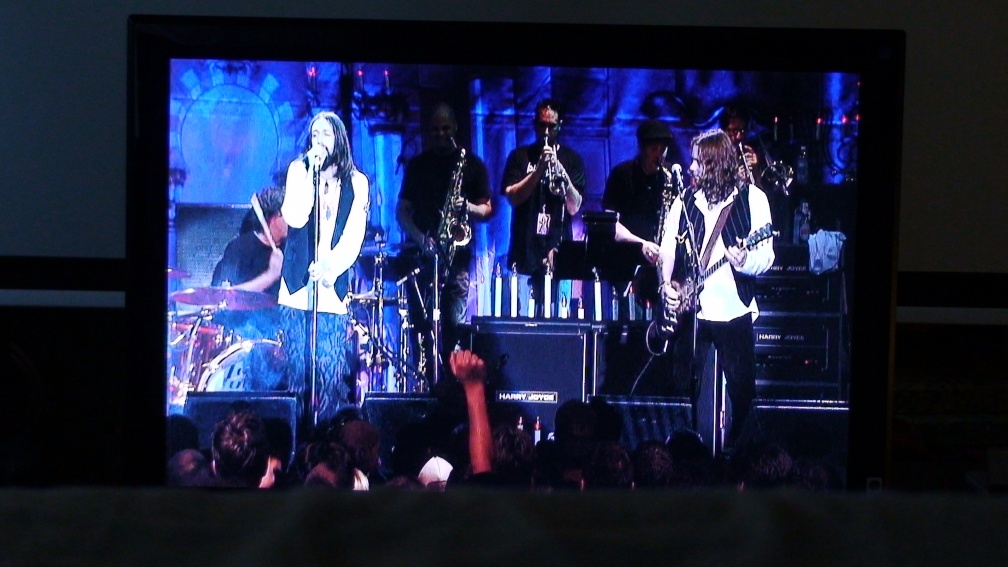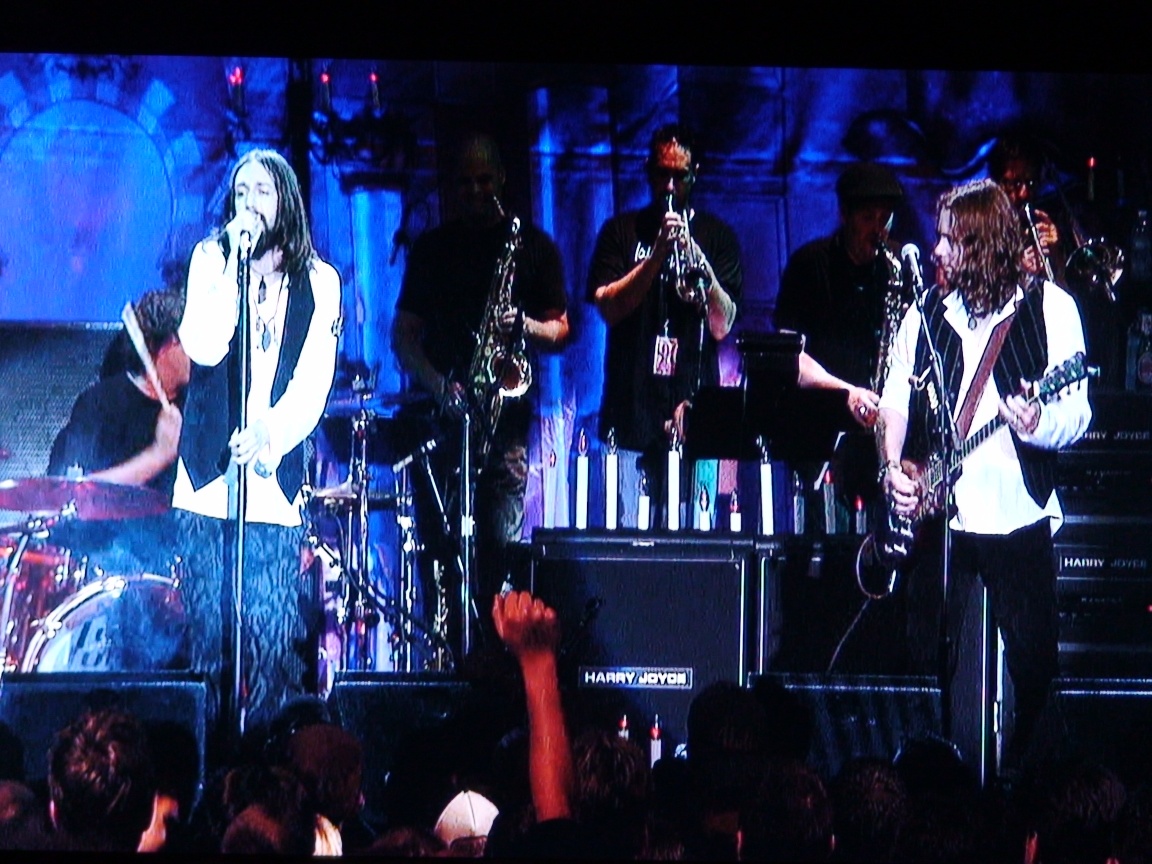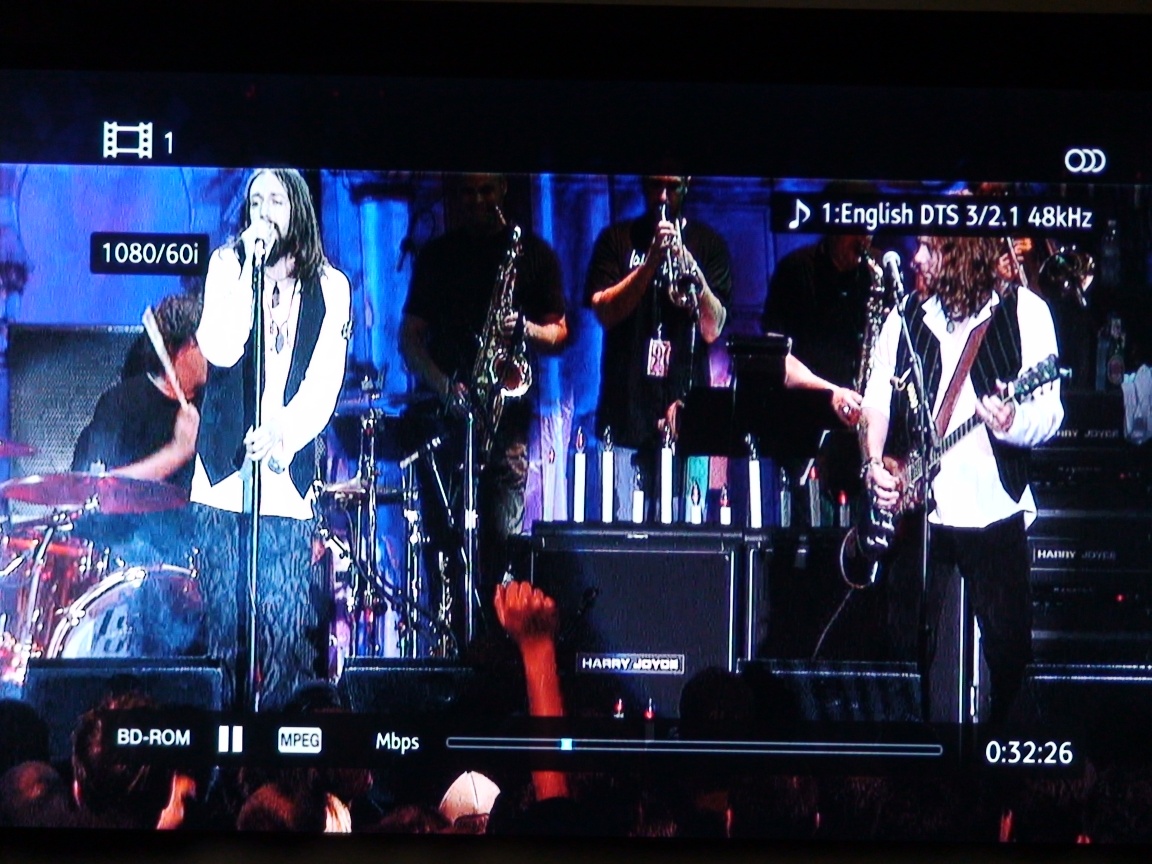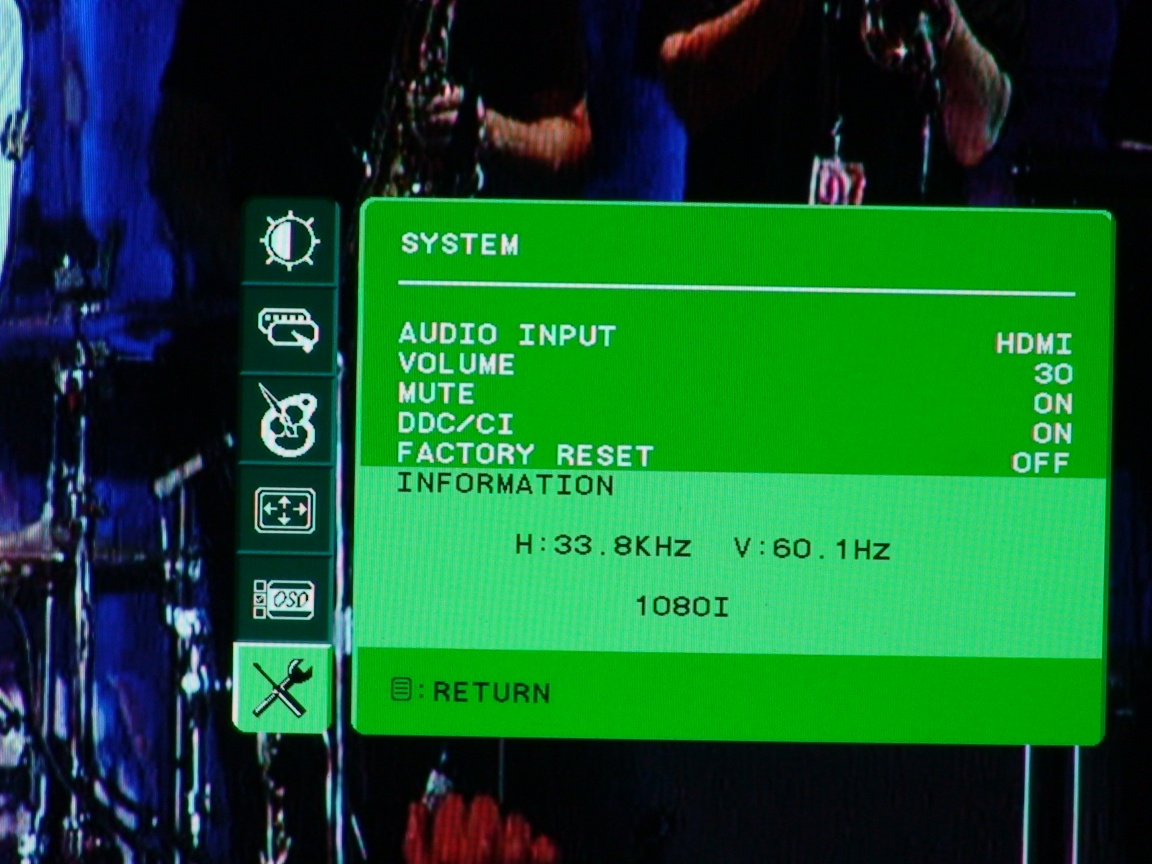 And I played with varying the players picture modes: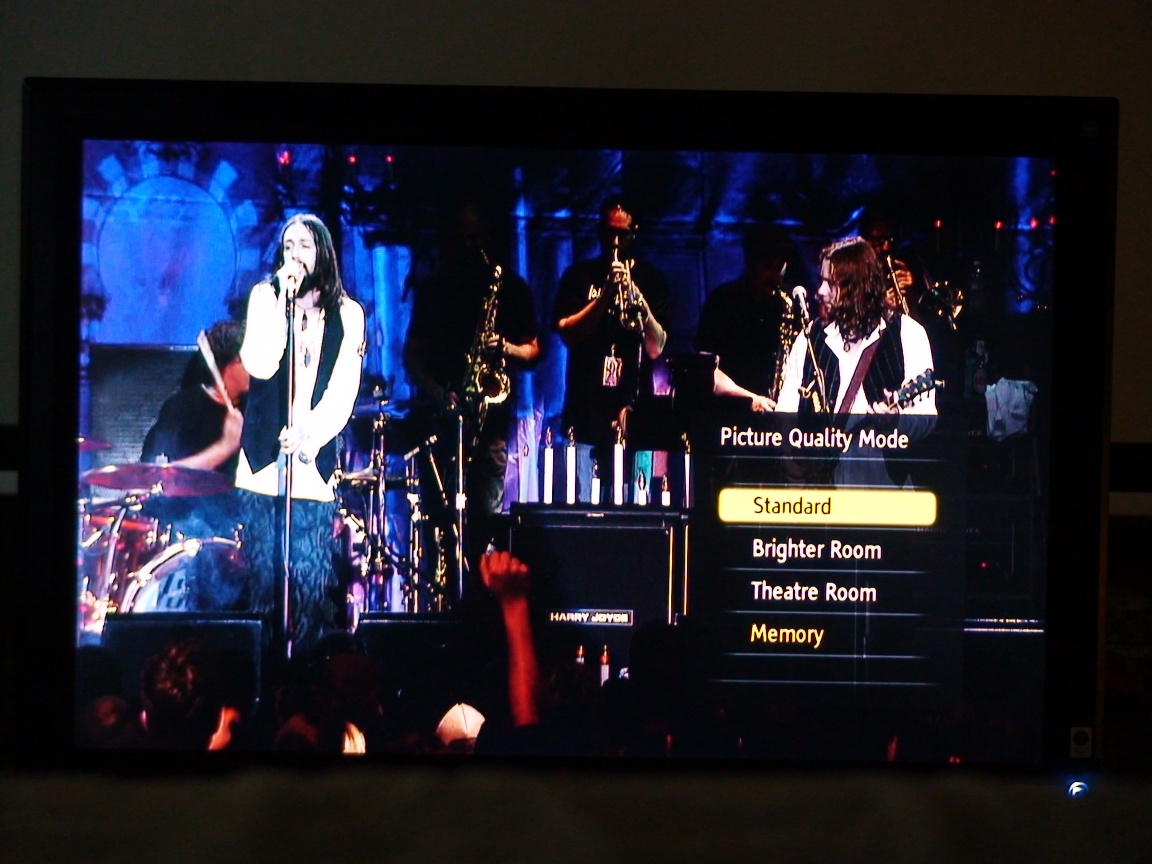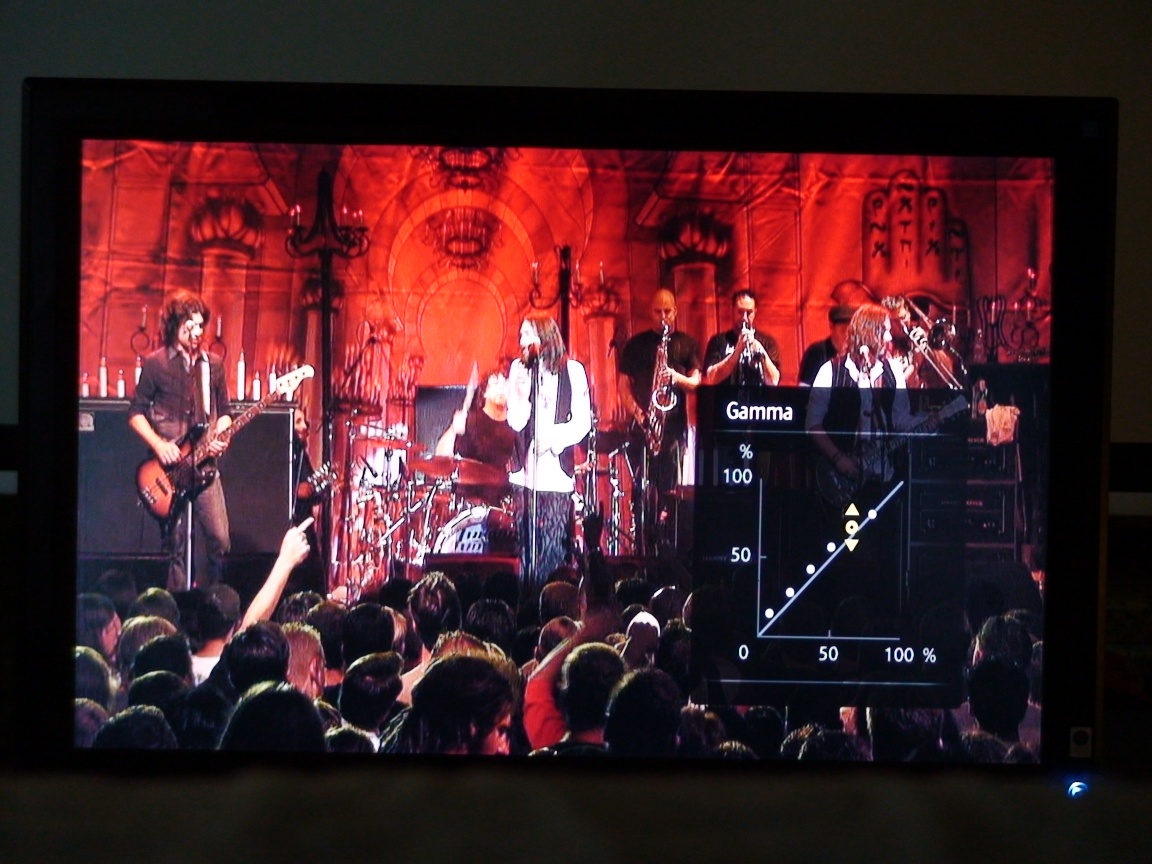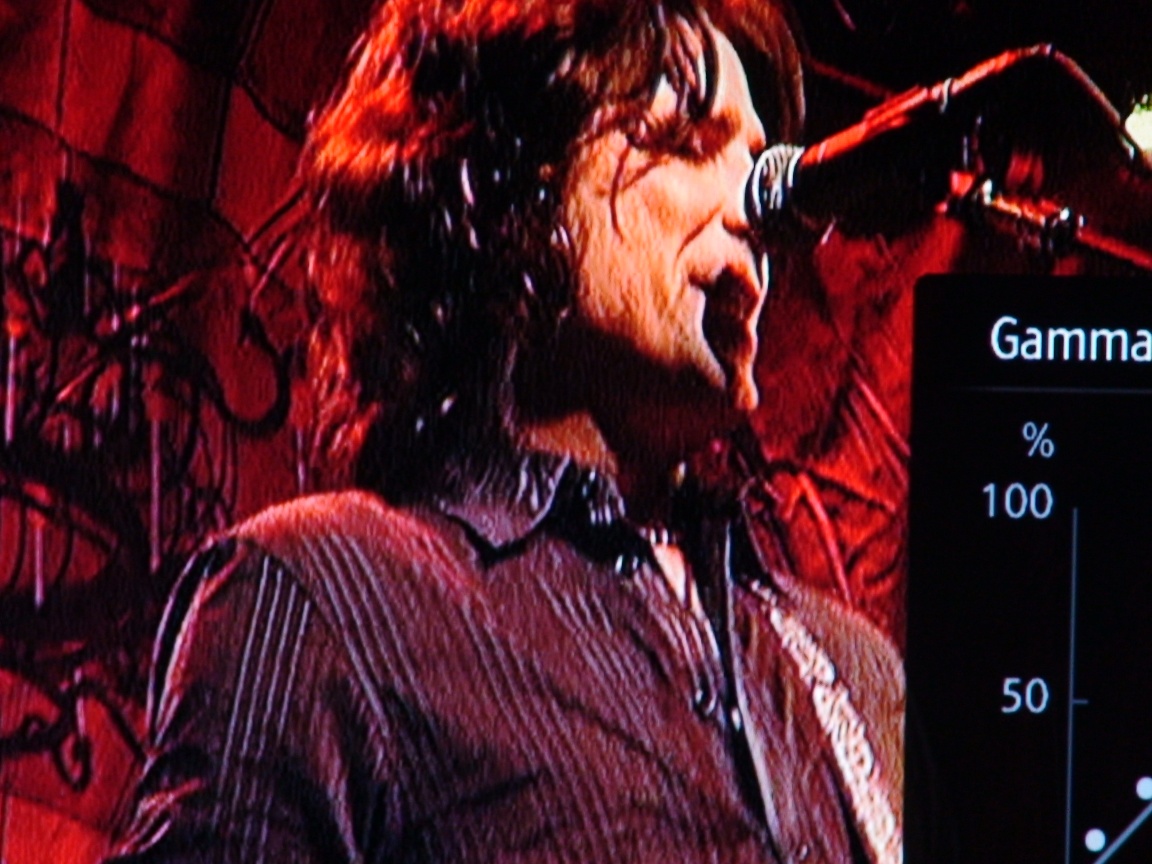 Big Ships

(

Note the pictures in this section are NOT MY OWN!

)

Just a little older than I, and I found out by chance: retired.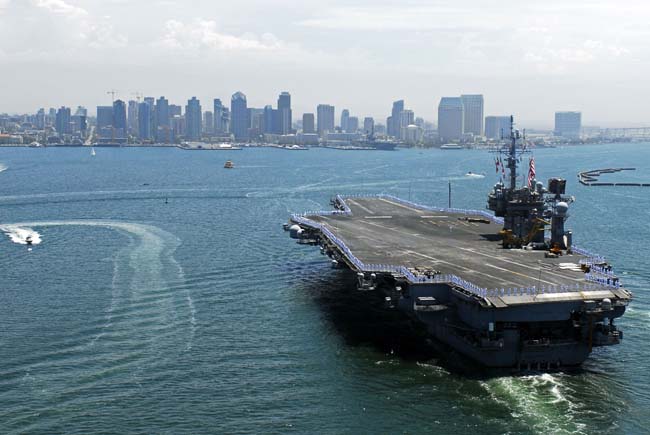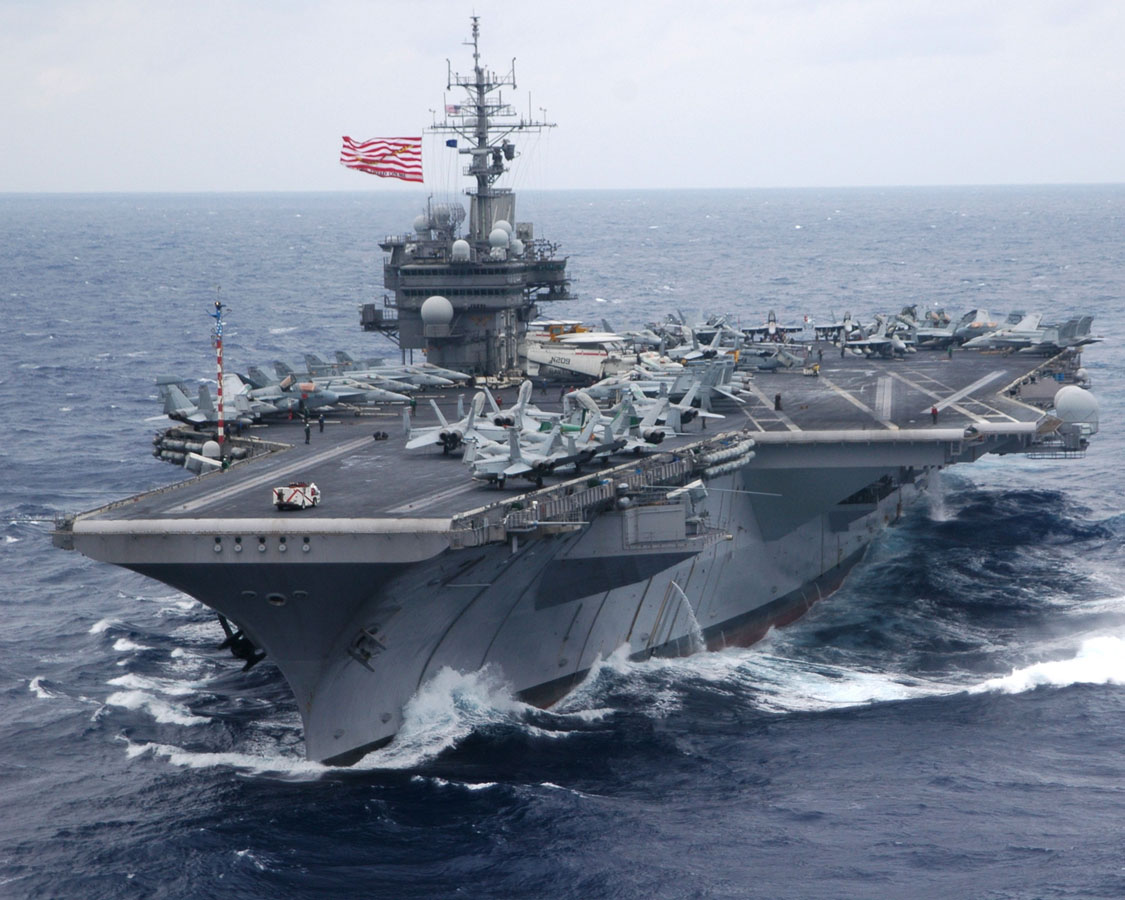 Great ship!


From before WO-II, picture from 1940 I think (In color! Not color added to in this time, and original color picture, just like nazis had working tape recorders and even color movies):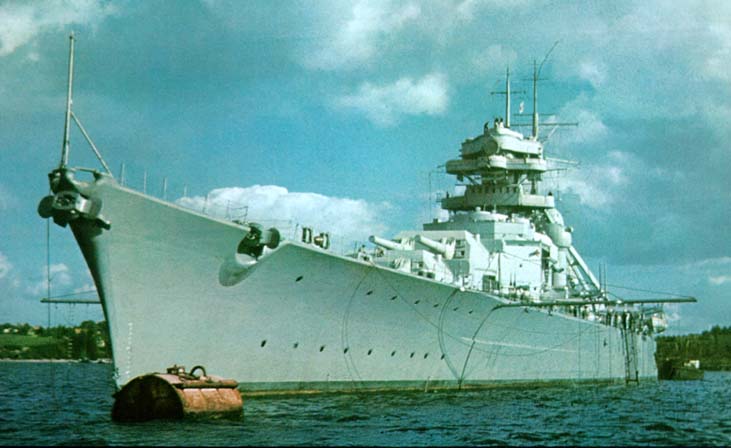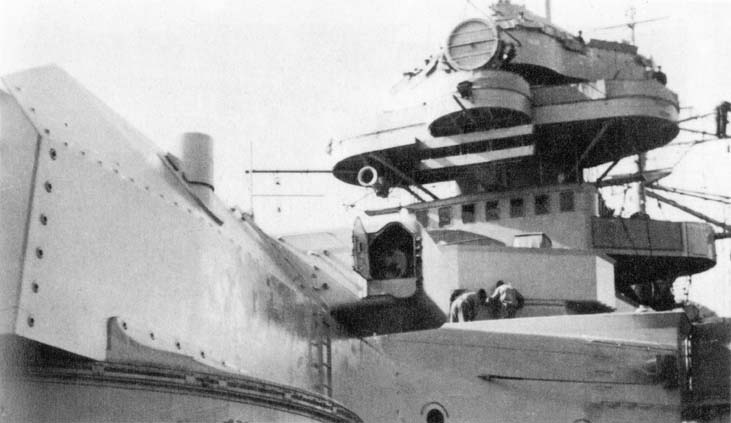 What´s that m*f*ing tower saying????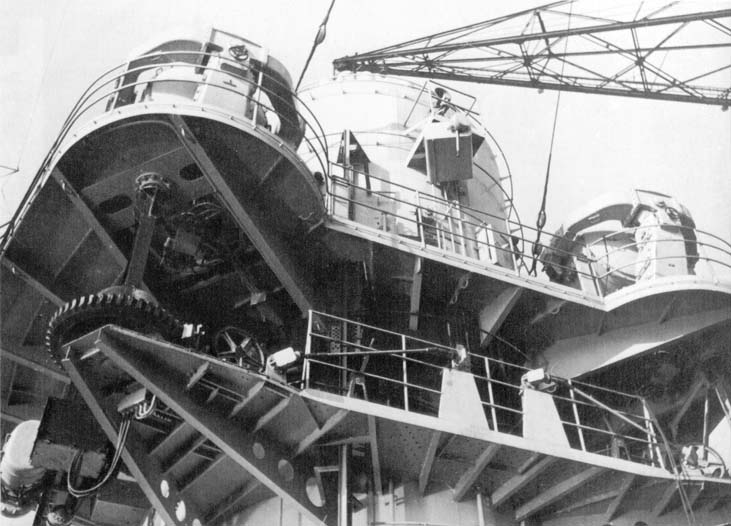 A sense of humor before Nazism kicked in? The boat, sorry, ship was built in before-war time, what a horrible gift to the nazi regime. One should be careful with that, 20 to 40 cm of german steel of shielding, and even more, 400 hits with very big granates, and it was still there. Albeit with a jammed rudder and many jammed hatches to its many compartiments and a lot of deck damage, also from brittish air bombs. It sunk an important brittish war ship before Churchil decided to go full out to sink the Bismarck, which was only done with great effort. And I read probably it was even sunk by sabotage from german engineers aboard...

What a horrible system, nazism. Yack. Spit. Brrr.

What´s up with these ships, Theo? Well, both are turbine driven huge, fairly fast ships from many decades ago, of the war-kind, doing over 50 km per hour, also the pre-war one, on boatloads of fuel to feed the kettels.



Microphone treatment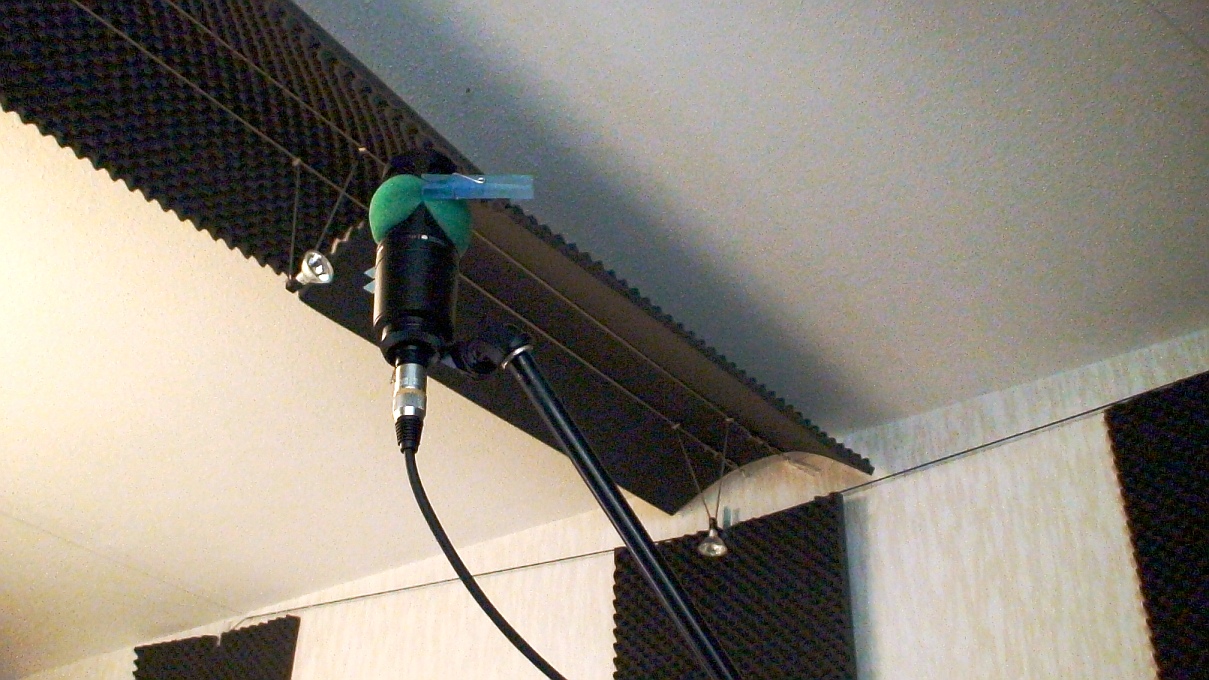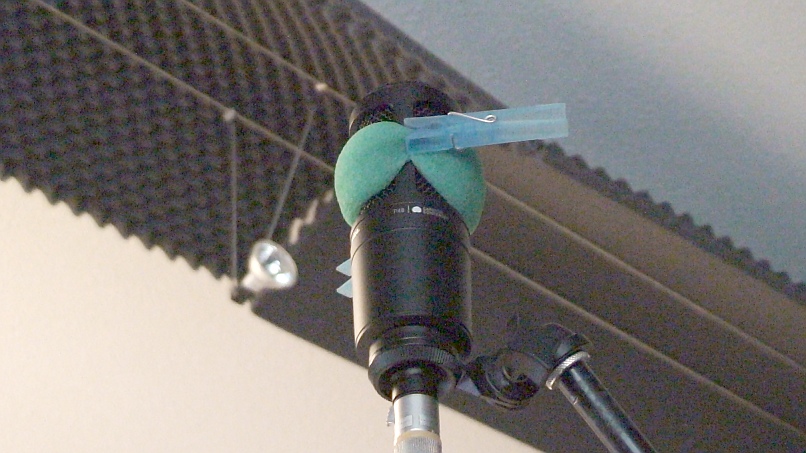 I decided to take of most of the spit and moist cover from a AT 2020 microphone I use, and leave only a little amount around the actual microphone element, symmetrical in back and front, with only minimal influence on the air flow, so that hopefully the properties of the mic are not changed negatively. The resulting sound and anti-plot behavior for not very far distance of speaking/singing in the the mic are pretty good. I didn't try it in the wind, and I doubt it will be sufficient to reduce wind noises.