Theo Verelst Film Page
---
NOTE: This page is from years ago, in the meanwhile I've advanced into the

High Definition

filming art, which I really like and recomend. Some examples are here, and I've put varying materials up on my diary pages. Of course these videos are still relevant and well made.

---


As in: that I make the films and put them for free download on this page.

I made a few thus far, for which I had some resources I could use to make reasonably good video material, even suitable for broadcast, but of course even with DSL one cannot expect to get real crisp or DVD quality video under several megabits per second bandwidth.

Nevertheless the low bitrates, suitable for phone modems, give a film and sound impression and mostly a general idea of the material, and some of the 'hard info', and the higher rates, the double ISDN direct upload capacity of this server, and the higher rate like current adsl rates and still some higher for quality downloads give films at least enough space to breathe a bit.

For higher quality viewing, send a mail to theover@tiscali.nl for a CD with film(s) in high quality (PAL AVI 720x576 30 fps with some compression based on length). I decided to charge 10 euros per CD normally.

I made more video pieces and recordings (some with cheap webcam) which do not end up on this page, this is for lets say produced material.

Right click on the file with bandwidth of choice, select 'save link' and download.
Alternatively, rigth-click in exporer or netscape, chose 'copy loink location', go to the appropriate viewer program (realplayer or media player or others), select 'Open Url' from the File menu, paste in the URL (rigth click paste, or control-v or as that is on your system) and press enter or click OK



---
The Story of the Neuron
Update: oct 28 2004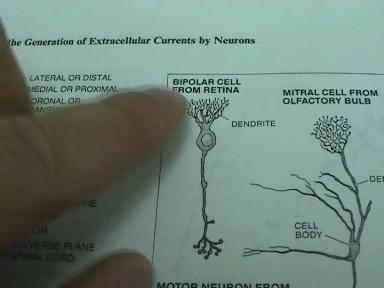 For the occasion of a "Open Doek" of the amsterdam ketelhuis cinema, I made this 10 min short film about my thinking and learning about the neurons that make up the human brain.

Big sized:
windows media player 9 file (82 Megabyte (!) takes 3 hours to download via adsl or faster)
mpeg 1 video file (100 Megabytes)
mpeg video (encoded at 256 kilobits/sec, can be viewed without downloading first on DSL)


---
Conrad Netherlands Model Day
Update: june 17 2003



Where there was a fair with demonstrations of all kinds of models: train, car, helicopter. Conrad was the organiser of those demonstrations, and had free coffee in their store, which is the only one in holland.

I made a 3 minute impression threw in some (german, it is just over the border) countryside images, made the music myself (piano), and it looks good.

low bandwidth version:
windows media player (1MByte, 3.5 min. with 56k6), realplayer, mpeg

medium bandwidth version:
windows media player (3.5 MB), mpeg (3.5 MB)



---



Some movie fragments or short recordings, without cutting or montage:





Tcl european conference 2003

in Neurnberg, Germany, short impression.
realmedia format (total size 18 Megabyte)



John Scofield at North Sea Jazz 2004

the Hague, a very short take from near the stage.
mpeg 1 video format (total size: 10 Megabyte)



Me playing rock and roll

on synthesizer in france, Les Vosgez, with a small band-for-the-occasion.
mpeg video format (total size 22MB, this stream can play instanteneously from this server, provided you have dsl)



Me playing live in Muiderberg near the beach

on a borrowed keyboard, with various musicians.
mpeg 1 video format (total size 88 MegaBytes wil take 40 minutes download on dsl, hours on modem...)



Me playing a grand piano

at the music centre of Delft University
windows media 9 (total size only 2 MegaBytes)



---
Highway To Hell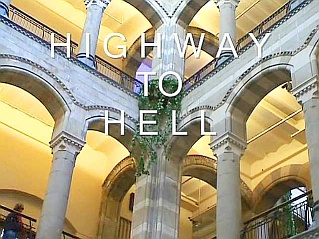 A short music video I made, loosely based on the AC/DC song, soundtrack played on synthesizer by me.

low bandwidth version:
realplayer (less then 1MByte: realtime viewing for 56k6 or 32 k analog modem connections)
realplayer (2.3 MByte: realtime viewable for light adsl line or double isdn connection)

medium bandwidth version:
mpeg video format (7 MegaBytes for download, just under the realtime (700mbps) upload of this server)
Quality of this version is far from excellent!!!

high bandwidth version:
windows media 9 (total size 19,3 MB, takes about 3 minutes to download if you have 700kbps DSL or faster)


This is the only version you want for high quality!




---